Single Hole Single Control Lavatory Faucet
LF-MH9
Single Hole Single Control ( Rotary type ) Lavatory Faucet
This single control lavatory faucet is concept of simple cruve and geometry with steam valves and pipes. Show off the loft style completely, that will be a good decoration for your contemporary bathroom.
Length: 2-1/2"
Width: 7-1/8"
Height: 7"
Height To Spout: 3-1/4"
Spout Reach: 5-1/2"
Base Plate Length: 2-1/4"
Base Plate Width: 2-1/4"
Handle Length: 2-1/2"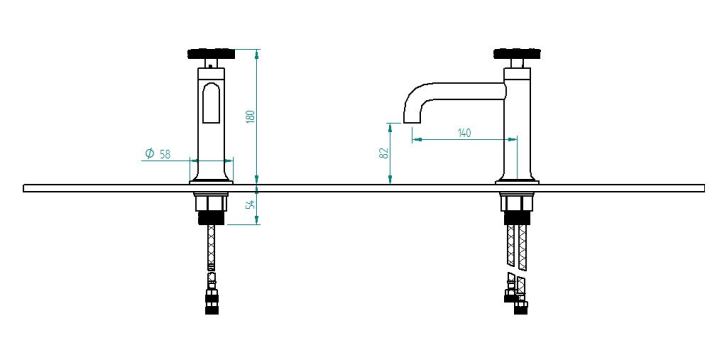 Inquiry Now!
Contact Info
No.31, Ln. 605, Sec. 2, Zhongshan Rd., Tanzi Dist., Taichung City 427, Taiwan (R.O.C.)
TEL:+886-4-2535-3460
FAX:+886-4-2532-6460
E-mail:kbis@kbis.com.tw