News
2020 Collection |Coming Soon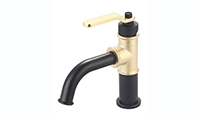 2019 Collection |Series 14 - New Industrial Style
The faucet was inspired by industrial steam pipes, with valve style lever handle.
2019 Collection |Series 12 - Loft Style
The faucet is modern style faucet body with industrial wheel handle(s). The wheel handle(s) are inspired by

steam valve handle

.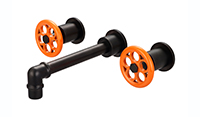 Series 8 - Industrial Style
The faucet body was inspired by industrial steam valve and pipes but we add elegant wheel handles to make them unique than ever. The wheel handles are inspired by auomobile wheel of Alfa Romero.