Single Hole Dual Handle Lavatory Faucet
LF-TH9
Single Hole Dual Handle Lavatory Faucet
This dual handle faucet are inspired by industrial steam valves and pipes. The designe bring the loft style and dual wheel handles offering esay operation.This contempoary & simply stylefaucet is very easy to fit into your bathroom design.
Length: 7-1/2"
Width: 8-7/8"
Height: 11-3/8"
Height To Spout: 9-1/4"
Spout Reach: 7-1/4"
Swivel Spout: Yes
Base Plate Length: 2"
Base Plate Width: 2"
Handle Length: 2-1/2"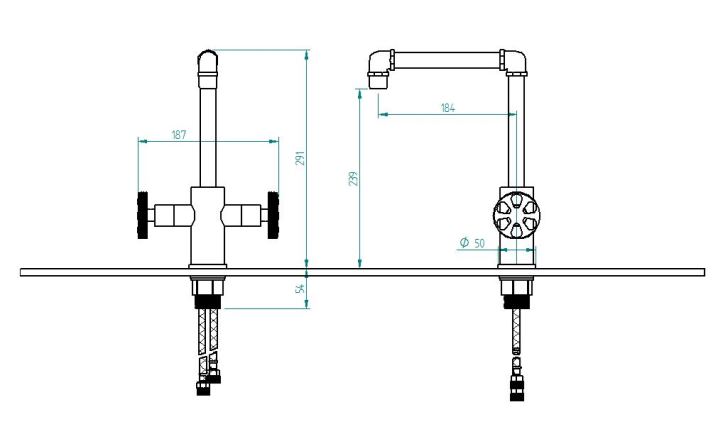 Inquiry Now!
Contact Info
No.31, Ln. 605, Sec. 2, Zhongshan Rd., Tanzi Dist., Taichung City 427, Taiwan (R.O.C.)
TEL:+886-4-2535-3460
FAX:+886-4-2532-6460
E-mail:kbis@kbis.com.tw